Organising a big celebration or a special event is no easy task. It takes a very organised person to be able to remember everything and make sure that the event goes without a hitch. Sorting out the food is especially daunting, but it need not be if you use us at Hog Roast Loughborough for your catering.
Our experienced team thinks of everything. We have decades of experience, so know exactly what is needed to make sure that your guests are impressed by, and enjoy, the food that you provide.
Whatever your occasion may be, our range of options mean we have something for everyone. We are competent in providing formal, sit down style meals with table service from our professionally trained staff or we can provide you with a laidback, buffet style of service – we understand that depending on your event and personal preferences there is no one size fits all when it comes to event planning. Let our team at Hog Roast Loughborough work with you to design the meal of your dreams!
Why a Hog Roast is a Great Choice for any Event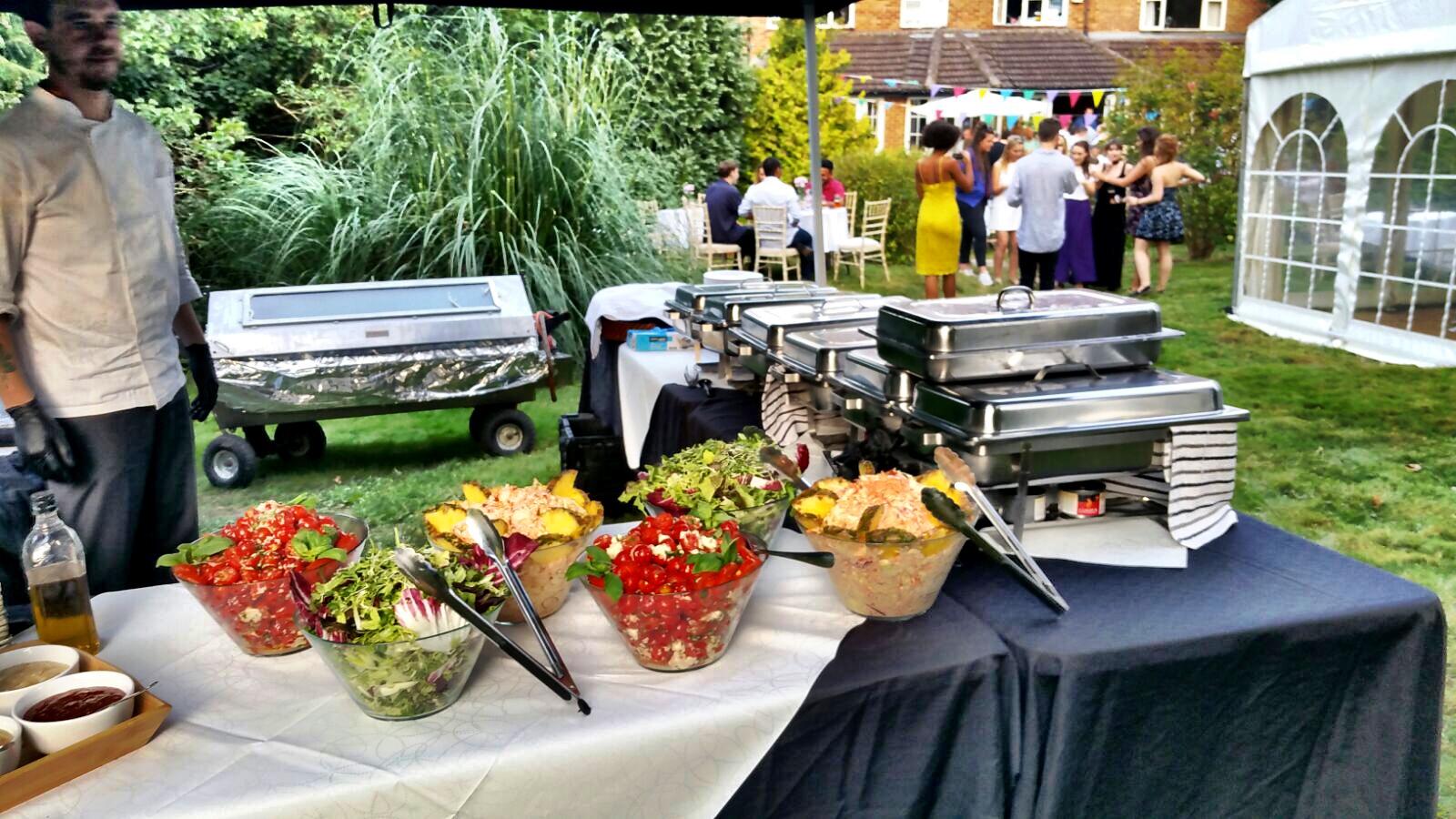 Most people love the taste of slow roasted hog. A roasting hog makes a remarkable centrepiece for any party. It looks impressive, smells lovely and the moist, succulent meat tastes fantastic. There really is nothing better. A roasted hog allows you to feed a lot of people, and do so to a high level, even if you have a tight budget. It always impresses, and is a dish that works just as well for a corporate event as it does at a family wedding.
However, hog roasts are not all that we do. Our chefs really are professionals. They can roast practically any meat, or can prepare a great barbecue for your guest. You decide. We offer a huge choice of salads, side dishes, party platters and desserts. Our aim is to make sure that everyone at your special event enjoys the food. With this in mind, we include vegetarian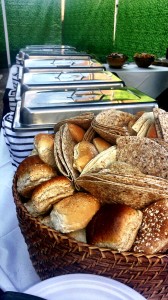 food on our menus. If you like Thai, Mexican, Indian or Chinese food you are in luck because they are all included in our menus.
With the popularity of hog roasting on the rise it is becoming one of the most sought after catering choices at a whole manor of events. This versatile method of catering is one which is well suited to the likes of weddings, private parties and corporate and business events. Loughborough is also rapidly becoming one of the most trendy areas in the county of Leicestershire and is one of the greatest places to host an event.
Browse though our wide selection of menus and let us know what you have in mind for your next event and we will be able to provide you with a free same day quote. Best of all we will provide an unlimited number of quotes until you are 100% happy with your choices.
Cook a Hog for Your Guests
Even if you prefer to do the cooking for your guests, we can still help. A chef will bring you a hog roast machine complete with gas and can even show you how to cook the meats you choose. We are able to provide the meat for you as well if you would like us to.
If you want an easy way to provide great food for your guests give the Hog Roast Loughborough team a call. We have some very affordable hire packages available, but how much you spend is up to you.