Organising the catering is always a major part of planning any event, but if you hire the Hog Roast Loughborough team, it will definitely be a stress-free experience. We will take care of everything for you, leaving you free to focus on your guests and enjoy yourself. Hog Roast Loughborough are the most renowned hog roast caterers in the area. Our expertise when it comes to preparing our signature dish is complemented by our ability to create a wide range of delicious dishes to ensure the tastes and dietary needs of all your guests are met.
Our extensive experience of event catering in Loughborough means that we will consider every detail so that you don't have to and provide an impressive spread for your guests, as well as making sure everyone has a really good time.
Whatever your occasion may be, our range of options mean we have something for everyone. We are competent in providing formal, sit down style meals with table service from our professionally trained staff or we can provide you with a laidback, buffet style of service – we understand that depending on your event and personal preferences there is no one size fits all when it comes to event planning. Let our team at Hog Roast Loughborough work with you to design the meal of your dreams!
Why a Hog Roast is a Great Choice for any Event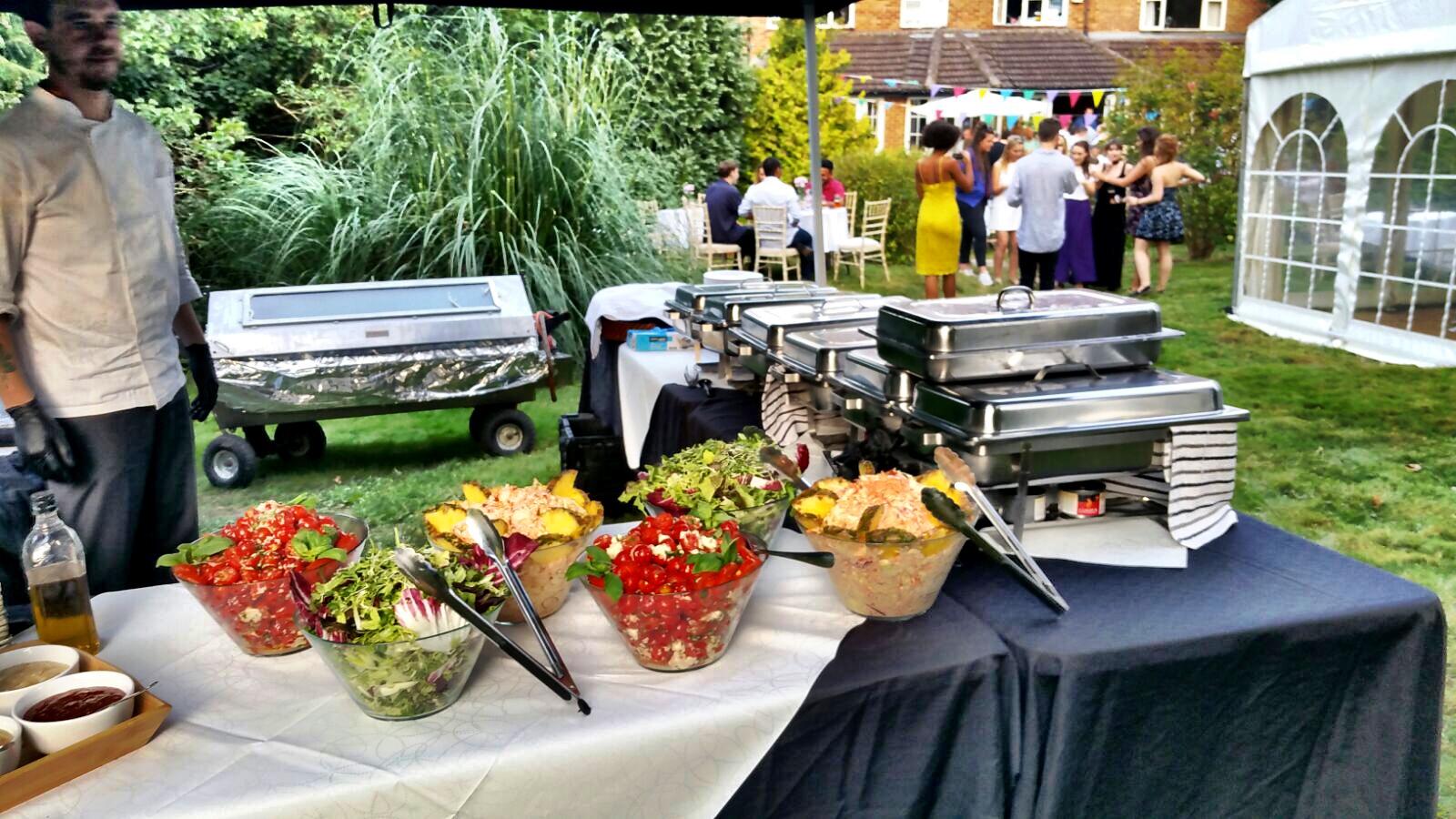 Most people love the taste of slow roasted hog. A roasting hog makes a remarkable centrepiece for any party. It looks impressive, smells lovely and the moist, succulent meat tastes fantastic. There really is nothing better. A roasted hog allows you to feed a lot of people, and do so to a high level, even if you have a tight budget. It always impresses, and is a dish that works just as well for a corporate event as it does at a family wedding.
Not only do we supply the finest hog roasts in Loughborough, we also offer a varied range of other catering packages that are full of vibrant dishes that cater for all tastes. Whether you have guests who prefer classic dishes, or they would like some spicy and more exotic flavour combinations, our menus offer it all. We can provide alternative slow cooked meats and barbecue dishes, as well as vegetarian and vegan food, and varied range of refreshing salads, seasonal side dishes, tempting starters and moreish desserts.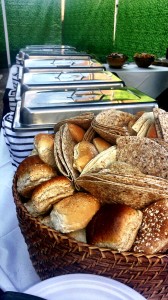 With the popularity of hog roasting on the rise it is becoming one of the most sought after catering choices at a whole manor of events. This versatile method of catering is one which is well suited to the likes of weddings, private parties and corporate and business events. Loughborough is also rapidly becoming one of the most trendy areas in the county of Leicestershire and is one of the greatest places to host an event.
The menus section of our website will give you an insight into the variety of catering packages that we offer. Whether you already have your heart set on a specific menu or you are still undecided, we are happy to provide you with as many free quotes as you need to determine which menu works best for your event and budget.
Cook a Hog for Your Guests
If you would rather do your own catering, the Hog Roast Loughborough team can equip you with your very own hog roast for the day. Hiring a hog roast machine from us is a cost-effective, straightforward and impressive DIY catering option. We will talk you through how to use the machine when we deliver it to your venue, and we will also deal with cleaning it when we pick it up again afterwards, and if required we can even supply you with some high-quality free-range pork.
If you want an easy way to provide great food for your guests give the Hog Roast Loughborough team a call. We have some very affordable hire packages available, but how much you spend is up to you.